Stress. Overwhelm. Burnout.
Wisdom Labs builds the capacity to navigate daily challenges—here's how.
THE CHALLENGE
Most people report that their workplace stress significantly impacts their wellbeing, and their ability to do their best work.
83 percent of American employees are stressed about their jobs — up from 73 percent just a year before
(PriceWaterhouseCoopers)
of employees worldwide report being engaged at work.
(Gallup)
8 In 10 Americans are stressed about their jobs.
(Harris Interactive)
THE SOLUTION
Science-based tools that promote sustainable high performance, happiness, and wellbeing.
Our multi-modal learning solutions, which combine mobile learning and in-person experiences, enhance stress management skills and boost resilience and thriving at work and beyond. We build the capacity to be effective in fast paced, complex, high performance environments. All of the tools we offer are science-based and rooted in mindfulness, self- and social awareness, mental and emotional agility, compassion, and personal and team resilience.
Cory Smith
Co-Founder and CEO
Cory has spent over 20 years aligning purpose, entrepreneurship and social good to create companies that have positive impact for people and the planet.
Previously, Cory was CEO of Impact Hub Bay Area, CEO of the Social Capital Markets Conference, the first Innovation Fellow for the San Francisco Mayor's Office, CEO of Webcast Solutions (acquired by StarMedia/France Telecom) and Co-founder of MediaCast, the first on-location webcast company. Cory was also the CEO of Hub Bay Area, a place for purpose-driven people to connect and build solutions for a better world and Hub Ventures, a startup accelerator that helps entrepreneurs build their world-changing startups better and faster. He was also the CEO of the Social Capital Markets Conference, the leading conference that connects global innovators to build a market at the intersection of money and meaning. Previously, he co-founded MediaCast and Webcast Solutions, two companies that produced many of the first webcasts in the world featuring bands, CEO's and global leaders.
Iris Krause
Chief Finance and Operations Officer
Iris has been working with companies to finance their growth, acquisitions and ownership transitions for more than twenty years. During that time, she has negotiated over $3.2 billion in investments across the capital structure and risk spectrum.
A native of East Germany, Iris left her communist past the very night the Berlin Wall came down. Her adventurous nature led her to San Francisco via Cologne, Reims, Paris, Nimes, Reutlingen and New York. She initially studied psychology and then went on to business. In addition to helping Wisdom Labs run a financially sound business, she has her mind set on measuring and analyzing the impact of our offerings on both individual and corporate well-being.
Parneet Pal, M.B.B.S, M.S
Chief Science Officer
Parneet is a Harvard- and Columbia-trained physician on a mission to scale the ideas that make well-being easy and accessible to all using evidence-based medicine and innovative behavior change models.
She made a shift from clinical practice to prevention, focusing on the execution of wellness programs in various business and academic settings. She has directed two wellness spas, expanded a private executive health practice and currently coaches executives and consults with organizations on the design and implementation of lifestyle management platforms. In addition to her medical training, Dr. Pal holds a Masters in Exercise and Movement Science from the University of Oregon. Her decade-long meditation and mindfulness practice is key to her personal wellbeing. She continues to foster interdisciplinary health innovation as a TEDMED Scholar.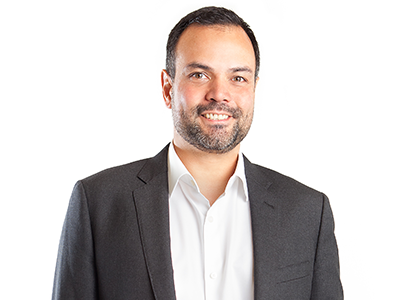 Rich Fernandez
Co-Founder and Advisor
Rich is co-founder of Wisdom Labs, a company that focuses on the art and science of thriving by delivering evidence- based learning solutions to promote well being, resilience and productivity in the workplace.
Before launching Wisdom Labs, Rich was the head of executive education at Google, responsible for leadership development content, tools and programs for senior leaders. He also led some of the efforts focused on employee well being at Google. Rich was also previously head of learning and organization development at eBay, and prior to that he was a learning and leadership development executive at Bank of America and JP Morgan Chase & Co.
Rich was trained as a psychologist and received his Ph.D. in Counseling Psychology and M.A. in Organizational Psychology both from Columbia University. He received his undergraduate degree from the University of California at San Diego, where he majored in surfing and minored in extended walks on the beach. He still avidly practices these arts today.
Brick Thornton
Head of Technology
Brick is a seasoned internet veteran and passionate mindfulness advocate. His technology experience spans over 20 years, starting with a bachelor's degree in computer engineering at UCSC in 1993.
He has founded and worked with several small startups as well as large companies like MTV Online. Most recently, he served as senior web development instructor and Director of Engineering Empathy, an innovative emotional intelligence program at Dev Bootcamp. At Wisdom Labs, Brick is thrilled to integrate his experience as coder and meditator to develop technology to help people thrive in the workplace.
Michael Taft
Head of Production
Michael W. Taft is a secular meditation teacher, bestselling author of several books (including "The Mindful Geek"), and executive coach. Michael produces the popular meditation blog and podcast "Deconstructing Yourself."
Michael has taught at Google, developed curricula for SIYLI, and is a featured teacher on the Simple Habit app. He was editorial director of Sounds True and the Being Human project. Michael is a senior facilitator in Shinzen Young's Unified Mindfulness system, and is a teacher at Against the Stream Buddhist Meditation Society. He has been meditating for over 35 years.
Arjun Arora
Co-Founder of Immediately
Arjun is currently a Partner at 500Startups - the most active early stage venture firm in the world. He works very closely with the SF accelerator as well as other regional funds.
Arjun was a Co-Founder of Immediately. Immediately was a mobile platform for modern sales professionals. Prior to Immediately, Arjun was the Chairman and Founder of ReTargeter which was acquired by Sellpoints (March 2015). Arjun was the founding CEO of ReTargeter and bootstrapped the company to be in the top 100 of Inc's Fastest Growing Companies list in 2013.
He is a recognized expert in display advertising and retargeting and has been interviewed on Bloomberg TV, been quoted in the WSJ and been mentioned in Forbes. He has been recognized at the White House, at the UN and at the Global Summit for Entrepreneurship for his success and commitment to a values centered organization.
Eve Blossom
Founder of Lulan Artisans & WE'VE
Eve Blossom's twenty years' experience in design, design thinking, early-stage technology firms, international business, nonprofit and social ventures led her to founding her current companies, Lulan Artisans, and WE'VE.
Eve mentors, advises and consults for start-ups as well as growth companies. She sits on a number of advisory boards. A frequent speaker worldwide on sustainable integrated design and innovative business methodologies, Eve has lectured at different events, including TED, SXSW, Autodesk, AIGA, Sustainable Brands, and Summit Series.
Eve is the author of the book, Material Change: Design Thinking and the Social Entrepreneurship Movement published in 2011. She is also an Aspen Institute Liberty Fellow.
Tara Brach, Ph.D.
Teacher, clinical psychologist, lecturer & author
Tara Brach, Ph.D., is an internationally known teacher of Buddhist meditation, clinical psychologist, lecturer, and author of bestselling Radical Acceptance: Embracing Your Life With the Heart of a Buddha and True Refuge: Finding Peace and Freedom in Your Own Awakened Heart.
She has practiced and taught meditation for over 35 years, with an emphasis on vipassana (mindfulness or insight) meditation and is nationally known for her skill in weaving western psychological wisdom with a range of meditative practices. Founder and senior teacher of the Insight Meditation Community of Washington, Tara's podcasted talks are downloaded nearly a million times each month.
Mark Coleman
Founder of the Mindfulness Institute
Founder of the Mindfulness Institute, Mark Coleman has been facilitating trainings since 1997 worldwide. Mark is a leading expert in mindfulness consulting and coaching and has worked with executives and companies that include Google, Facebook, Proctor & Gamble, US Bank, Ford, Gap, Gucci and Salesforce.
Mark is a master trainer at Search Inside Yourself Leadership Institute developed at Google delivering mindfulness and emotional intelligence programs. He has brought mindfulness programs to Rotman School of Business and other schools. Through his Institute, Mark leads mindfulness teacher trainings in Europe and the US. He is a senior teacher at Spirit Rock, a world renowned mindfulness center. Founder of 'Awake in the Wild, Mark leads mindfulness based nature immersions internationally. He is a published author and is working on his second book "Make Peace With Your Mind".
Bill Duane
Superintendent of Well-Being & Sustainable Performance
Bill heads up the well being and sustainable high performance learning team within People Development at Google. His team's mission is to help Googlers live and work in sustainable ways that allow them to be their most effective and happy selves, as individuals and as an organization. And ultimately create a better world.
Before embarking on a career in the intersection of individual and organizational well-being, Bill led Site Reliability Engineering teams for 8 years at Google. He was responsible for worldwide production engineering as the Senior Manager of the web search infrastructure and logging teams and then as the Site Reliability Engineering PA lead for Gmail and Google Apps.
Outside of work, is vice-chair of Veteran's PATH, a nonprofit teaching mindfulness to veterans and an advisor to several non-profits and a dharma teacher in training with Against the Stream Buddhist Meditation Society.
Thomas Eddington
Entrepreneur, educator & strategic advisor
Thomas Eddington has spent the last three decades as a businessman, entrepreneur, educator and strategic advisor. He is a student and teacher of Board, leadership and organization effectiveness – focusing on how they grow, achieve and sustain effectiveness while remaining stewards for their stakeholders.
He has lived, worked and studied on six continents, working with leaders across all industry sectors and organization stages of development. As a student, mentor, coach and advisor, he has focused on the area of consciousness and conscious leadership over the past two decades, and as a pragmatic optimist and driven by intellectual curiosity, Thomas has sought out opportunities to teach and work in the private, public, academic and non-profit sectors working with industry leaders and most-admired organizations.
Thomas holds B.A. degrees in Business and Psychology and an M.S. degree in Organization Dynamics from the University of Pennsylvania. He has worked with Board members and senior executives at hundreds of organizations. In addition, he has been an adjunct professor in the City University (London) M.B.A. program.
Rich Fernandez, Ph.D.
Advisor
Rich is a Columbia-trained psychologist specializing in leadership and organizational development, most recently as the head of executive education at Google.
Rich combines nearly two decades of experience working at organizations such as Google, eBay, and J.P. Morgan Chase with his deep expertise in cognitive psychology, human performance science and organizational systems to deliver transformational people development solutions in business settings. Rich is co-founder of Wisdom Labs.
Anjali has spent the last decade building products within the digital health, enterprise, and b2c spaces. Her expertise lies in the ability to marry product vision with content marketing and ux strategy to build highly engaging experiences focused on changing consumers' health behaviors.
Anjali is currently VP of Product at Habit, a personalized nutrition startup that marries systems biology with digital nutrition coaching.
Before her foray into digital health, Anjali was responsible for mobile commerce at the Apple Online Store, and was the first employee and VP of Marketing at Wink Back, a first-to-market mobile gaming startup. She believes strongly in the idea that the biggest changes to health outcomes will require reaching a broad audience in a very personalized way.
Jack Kornfield, Ph.D.
Teacher & author
Jack Kornfield, Ph.D., trained as a Buddhist monk in the monasteries of Thailand, India and Burma. He has taught meditation internationally since 1974 and is one of the key teachers to introduce mindfulness practice to the West.
He is a founding teacher of the Insight Meditation Society and Spirit Rock Meditation Center. He holds a Ph.D. in clinical psychology, and is a father and activist. His books have sold over a million copies and include: A Path with Heart; After the Ecstasy, the Laundry; The Art of Forgiveness, Lovingkindness and Peace; and The Wise Heart: A Guide to the Universal Teachings of Buddhist Psychology.
Cecily Mak
CRO at Flipboard
Cecily Mak is the Chief Revenue Officer and General Counsel at Flipboard, Inc. As CRO she oversees ongoing innovation and operations across the company's various global business teams including direct sales, revenue strategy, business development and publisher relations.
As General Counsel, Cecily is responsible for all of the company's legal matters,I ncluding governance, fundraising, securities law, commercial agreements and transactions, litigation, intellectual property, and supporting Flipboard's joint venture and M&A transactions.
Before joining Flipboard, Cecily served as Senior Vice President and General Counsel to Rhapsody International Inc., a joint venture between Viacom International and RealNetworks, Inc. with investment from Best Buy Stores, Inc. and Universal Music Group. While at Rhapsody Cecily oversaw strategic content relations and management, launched the company's first patent mining program, led the acquisition of the company's largest domestic competitor, and played a leadership role in the company's international expansion, all while growing and developing a highly specialized legal team.
Previously Cecily was with the global in-house legal team at RealNetworks, Inc. (2004-2007) and an associate at Shartsis Friese, LLP (2001-2004). Cecily has been named a "Woman Leader in Tech Law" by The Recorder and honored by Digital Media Wire as one of their "25 Executives to Watch in Digital Entertainment." In addition to publishing a book on digital content licensing, she has been she is a regular contributor to a range of magazines, legal periodicals and book releases.
As an Adjunct Professor at UC Hastings College of the Law, Cecily has been teaching Digital Media Law since 2006. She serves as an advisory board member of several organizations including the World Economic Forum (Media Industry Partnership Programme), Digital Entertainment World, and three Bay Area start-ups: Loudr, Inc., Wisdom Labs, Inc., and Open Aura, Inc. She is an active mentor for young professionals and start-up founders and has served in a formal capacity as a judge, coach or juror for a handful of young entrepreneur organizations including The Network for Teaching and Entrepreneurship (NFTE), The French American Business Awards (via Business France and the French Chamber of Commerce), and The French American Digital Lab
Davin Miyoshi
Co-Founder & CEO of Include Capital
Davin Miyoshi is a Co-Founder and CEO of Include Capital, a mission-driven, for-profit lending marketplace focused on accelerating the success of motivated, intelligent, and ethical entrepreneurs in select developing markets by providing access to innovative and comprehensive debt financing from US investors—starting in Colombia.
As an entrepreneur and growth hacker, he has founded or joined, and successfully exited, a wide range of internet, social, and mobile start-ups and global public companies over the last 20 years. Earlier in his career, he spent time as an investment banker at Montgomery Securities. Most recently, Davin founded and successfully sold one of the early social and mobile gaming companies, Mesmo with over 75 million users worldwide and top 10 applications on iOS, Android and Facebook in 2007.
Davin also serves as Chairman of Mama Hope, a nonprofit that trains impact entrepreneurs from around the world and partners them with visionary leaders in developing countries to lift their communities out of poverty.
William Rosenzweig
Dean & Exec. Director, The Food Business School
Dean and Executive Director of The Food Business School, William Rosenzweig has spent his career as an educator, serial entrepreneur, and venture investor.
Will was founding CEO of The Republic of Tea, the company that created the premium tea category in the U.S. As an entrepreneur and investor, Will helped grow Odwalla, LeapFrog, Hambrecht Vineyards and Wineries, Winetasting.com and Brand New Brands, a functional food incubator he founded in 2004.
In 2007, Will co-founded Physic Ventures, the first venture capital firm supporting early-stage companies in health and sustainability, including Revolution Foods, Pharmaca, Recyclebank, and Yummly. Will is co-author of The Republic of Tea: How an Idea Becomes a Business, named one of the 100 Best Business Books of all time. His work has been profiled in The Wall Street Journal, Sound Money, Business Week, USA Today, and the San Francisco Chronicle. In 2010, Will was honored with the Oslo Business for Peace Award for his accomplishments in the area of ethical business. In 2014, he chaired a US national commission on health promotion and the prevention of chronic disease.
A long-time faculty member at the Haas School of Business at the University of California Berkeley, Will developed the country's first MBA courses in Social Entrepreneurship and Social Venture Development. As Dean and Executive Director of The Food Business School, Will works with industry experts and academic leaders to create experiential educational programs that enable entrepreneurs and innovators to deliver impactful solutions to address the world's most pressing food challenges—and its greatest business opportunities.
"In our ultra-competitive business environment, we agreed to step outside the box and consider looking at the way we work differently. We reached out to Wisdom Labs in 2015 and I am glad we did. The feedback and the associated tools were very positive. Many of our employees have benefited both personally and professionally."
Diane Craig
"I found the science to be compelling. I also valued the real-life examples and exercises that helped illustrate the key points. Since the session, I have already employed a couple of the exercises with success."
Starbucks Employee
"I think we will all get better because of this. Some of it is not really new but the importance and usefulness of all these practices came out clearly. Individual and company benefits depend on commitment and discipline in implementing and sustaining."
Attendee
Bring Wisdom Labs' expertise into your workplace, too.
We can help you to build a culture of mindfulness, resilience, and connection.