Stress. Overwhelm. Burnout.
Wisdom Labs builds the capacity to navigate daily challenges—here's how.
THE CHALLENGE
Most people report that their workplace stress significantly impacts their wellbeing, and their ability to do their best work.
83 percent of American employees are stressed about their jobs — up from 73 percent just a year before
(PriceWaterhouseCoopers)
of employees worldwide report being engaged at work.
(Gallup)
8 In 10 Americans are stressed about their jobs.
(Harris Interactive)
THE SOLUTION
Science-based tools that promote sustainable high performance, happiness, and wellbeing.
Our multi-modal learning solutions, which combine mobile learning and in-person experiences, enhance stress management skills and boost resilience and thriving at work and beyond. We build the capacity to be effective in fast paced, complex, high performance environments. All of the tools we offer are science-based and rooted in mindfulness, self- and social awareness, mental and emotional agility, compassion, and personal and team resilience.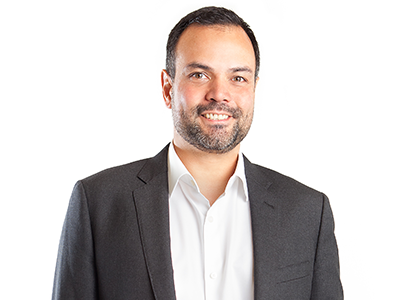 Rich Fernandez, Ph.D.
Co-Founder and President
Rich is a Columbia-trained psychologist specializing in leadership and organizational development, most recently as the head of executive education at Google.
Rich combines nearly two decades of experience working at organizations such as Google, eBay, and J.P. Morgan Chase with his deep expertise in cognitive psychology, human performance science and organizational systems to deliver transformational people development solutions in business settings. Rich is co-founder of Wisdom Labs.
Iris Krause
Chief Finance and Operations Officer
Iris has been working with companies to finance their growth, acquisitions and ownership transitions for more than twenty years. During that time, she has negotiated over $3.2 billion in investments across the capital structure and risk spectrum.
A native of East Germany, Iris left her communist past the very night the Berlin Wall came down. Her adventurous nature led her to San Francisco via Cologne, Reims, Paris, Nimes, Reutlingen and New York. She initially studied psychology and then went on to business. In addition to helping Wisdom Labs run a financially sound business, she has her mind set on measuring and analyzing the impact of our offerings on both individual and corporate well-being.
Parneet Pal, M.B.B.S, M.S
Chief Science Officer
Parneet is a Harvard- and Columbia-trained physician on a mission to scale the ideas that make well-being easy and accessible to all using evidence-based medicine and innovative behavior change models.
She made a shift from clinical practice to prevention, focusing on the execution of wellness programs in various business and academic settings. She has directed two wellness spas, expanded a private executive health practice and currently coaches executives and consults with organizations on the design and implementation of lifestyle management platforms. In addition to her medical training, Dr. Pal holds a Masters in Exercise and Movement Science from the University of Oregon. Her decade-long meditation and mindfulness practice is key to her personal wellbeing. She continues to foster interdisciplinary health innovation as a TEDMED Scholar.
Cory Smith
Co-Founder and CEO
Cory has spent over 20 years aligning purpose, entrepreneurship and social good to create companies that have positive impact for people and the planet. Previously, Cory was CEO of Impact Hub Bay Area, CEO of the Social Capital Markets Conference, the first Innovation Fellow for the San Francisco Mayor's Office, CEO of Webcast Solutions (acquired by StarMedia/France Telecom) and Co-founder of MediaCast, the first on-location webcast company.
Previously, Cory was the CEO of Hub Bay Area, a place for purpose-driven people to connect and build solutions for a better world and Hub Ventures, a startup accelerator that helps entrepreneurs build their world-changing startups better and faster. He was also the CEO of the Social Capital Markets Conference, the leading conference that connects global innovators to build a market at the intersection of money and meaning. Previously, he co-founded MediaCast and Webcast Solutions, two companies that produced many of the first webcasts in the world featuring bands, CEO's and global leaders.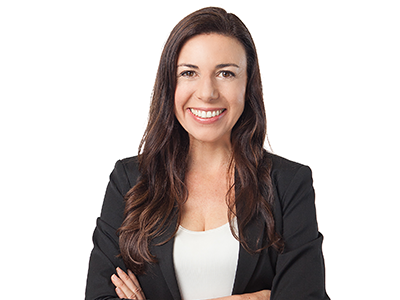 Laura Delizonna, Ph.D.
Chief Learning Officer
Laura is a positive psychologist who trained at Stanford, Harvard, and Boston University. She designs and delivers practical, science-based trainings that increase wellbeing and mindfulness as well as improve company culture.
As an author of four books, international speaker, and executive coach, she provides leaders with practical tools for optimal performance and thriving at work and in life. Since 2005, she has been an instructor at Stanford. Her courses are among the most popular in Continuing Studies, attracting top business leaders from Silicon Valley and beyond. She's a former researcher of the mechanisms underlying wellbeing, mindfulness, and habit change. Preliminary research suggests that her programs enhance wellbeing, emotional intelligence, and flexibility. Participants often refer to them as life changing experiences.
Brick Thornton
Head of Technology
Brick is a seasoned internet veteran and passionate mindfulness advocate. His technology experience spans over 20 years, starting with a bachelor's degree in computer engineering at UCSC in 1993.
He has founded and worked with several small startups as well as large companies like MTV Online. Most recently, he served as senior web development instructor and Director of Engineering Empathy, an innovative emotional intelligence program at Dev Bootcamp. At Wisdom Labs, Brick is thrilled to integrate his experience as coder and meditator to develop technology to help people thrive in the workplace.
"In our ultra-competitive business environment, we agreed to step outside the box and consider looking at the way we work differently. We reached out to Wisdom Labs in 2015 and I am glad we did. The feedback and the associated tools were very positive. Many of our employees have benefited both personally and professionally."
Diane Craig
"I found the science to be compelling. I also valued the real-life examples and exercises that helped illustrate the key points. Since the session, I have already employed a couple of the exercises with success."
Starbucks Employee
"I think we will all get better because of this. Some of it is not really new but the importance and usefulness of all these practices came out clearly. Individual and company benefits depend on commitment and discipline in implementing and sustaining."
Attendee
Bring Wisdom Labs' expertise into your workplace, too.
We can help you to build a culture of mindfulness, resilience, and connection.