Comprehensive. Integrated. Multi-Modal.
We are the only solutions provider who can work in-person, virtually, and digitally to create sustained behavior change at the individual and group levels.
Our most popular programs build
We define resilience as "the capacity for individuals and organizational systems to respond to pressures and loss quickly, adaptively and effectively." It's not just bouncing back but growing through adversity to a higher baseline—in effect, 'bouncing better.' Resilience is not simply about hardiness and grit, it is using setbacks to flourish at both an individual and organizational level.

We know Emotional Intelligence, or EQ, is important—but may not understand how to systematically build the individual's capacity for self-awareness and communication, or a team's ability to navigate difficult and stressful times. The Wisdom Labs approach takes the guesswork out of creating more awareness, empathy, emotional regulation, compassion, and connection in the workplace.

Studies have shown that managers and leaders have an outsized impact on creating more or less stress, and more or less engagement at work. Our programs support everyone from new managers to senior leaders in boosting leadership presence, influence, and impact.
Our program delivery is flexible—
because your organization is unique
Different people,
different learning styles

On-site workshops and training set the foundation for understanding the science and practices for behavior change, drive interest and engagement, create accountability, and build your workplace community.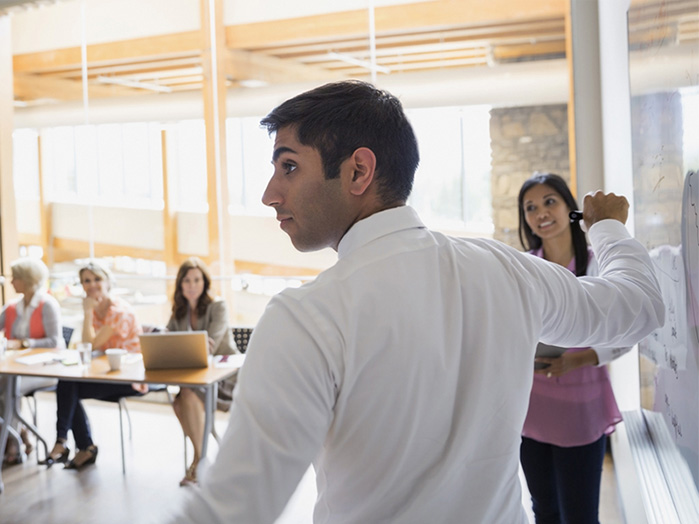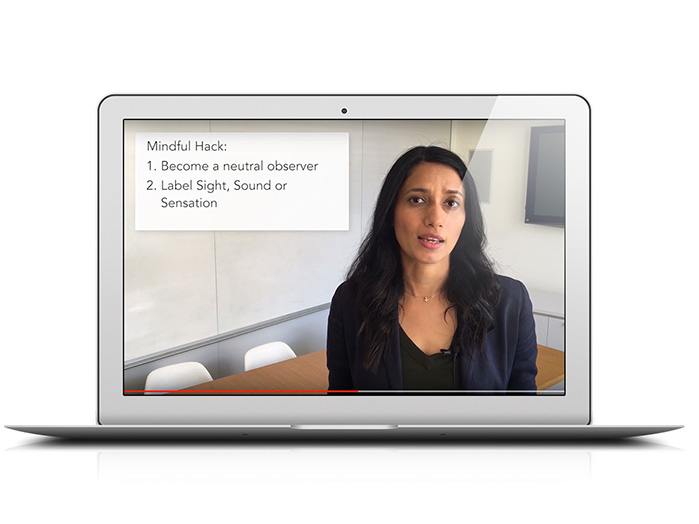 5-series webinars create measurable improvements in feelings of resilience and lessening of stress for a distributed workforce, through targeted teaching, easy access to anytime, anywhere digital tools, and pre- and post- self-assessment tools.

Team members can access our digital learning platform anytime, anywhere—increasing compliance, and cultivating integration of critical mindfulness skills into everyday life.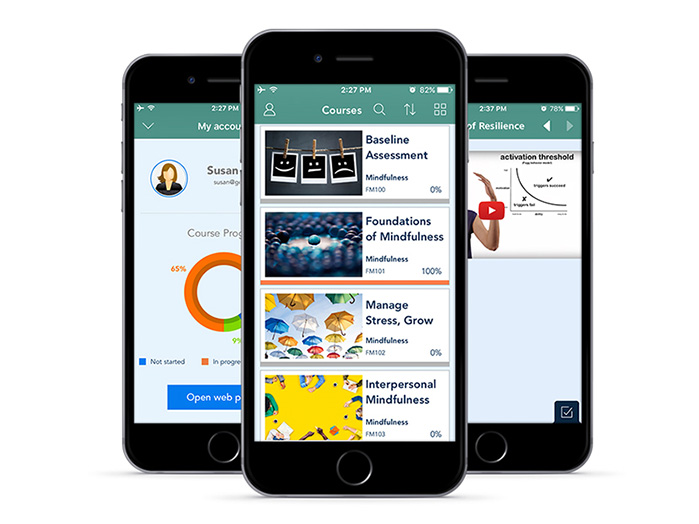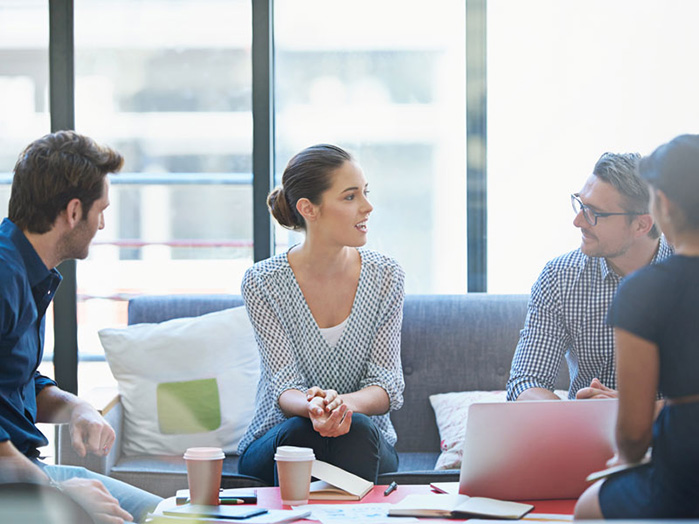 We provide a turnkey solution for internal champions to lead peer sessions that build community, multiply positive outcomes, and drive wellbeing.

Your senior leaders, high potentials and emerging leaders, and other select individuals can receive ongoing support, teaching, and guidance from our expert coaches—customized to suit their needs and goals.
Scale sustainable change
Our blended in-person, virtual, and digital solutions jumpstart, cultivate, and support a mindful, thriving workplace.